Ciright provides a comprehensive suite of applications and managed services to suit your business needs. Deployed on prem, private cloud, or public cloud of your choosing, the Ciright suite of applications connects and transforms your world to one seamless digital enterprise.
The Applied Systems Metaverse
Unlock the future with digital twins
Welcome to the world of digital twins, where innovation meets foresight. In the realm of IoT, Ciright introduces the concept of the "Inception Twin," a revolutionary paradigm shift that transforms how we conceive and bring machines into existence.
The Birth of a New Era
In traditional notions of twins, the physical and digital often come into existence simultaneously. However, Ciright's Inception Twin disrupts this norm by introducing a revolutionary concept—the digital twin conceived before the physical counterpart. Imagine the inception twin as the firstborn, born years ahead of its tangible counterpart.
Conception Through Ciright IoT
At the heart of this groundbreaking concept lies the Ciright IoT platform. Unlike conventional solutions in the industry, Ciright enables the conception of a machine as the firstborn in the digital realm. This paragon of innovation allows for the creation, simulation, and analysis of a digital twin long before its physical manifestation.
Foresight and Precision
The Inception Twin heralds a new era of foresight and precision. Through Ciright's IoT platform, businesses can envision, design, and optimize machines digitally, gaining unparalleled insights into their performance, behavior, and potential challenges. This foresight not only streamlines the development process but also sets the stage for continuous improvement and innovation.
The Ciright Advantage
What sets Ciright apart is the ability to create a fully realized digital twin as the inception twin, offering a comprehensive understanding of the machine's capabilities and dynamics. This paradigm shift transcends the boundaries of conventional digital twin methodologies, empowering industries to redefine how they conceive, design, and deploy machinery.
Shaping Tomorrow, Today
The Inception Twin concept is not just about predicting the future; it's about shaping it. With Ciright's IoT platform, businesses can embark on a journey where the digital twin becomes the harbinger of innovation, laying the foundation for machines that are not just born but are conceived, nurtured, and optimized in the digital realm.
Join the Digital Revolution
Explore the possibilities with Ciright's IoT platform and embrace the paradigm shift of the Inception Twin. Redefine how you perceive, plan, and bring machines into existence—shaping tomorrow's technology today.
Enterprise Connection Engine
Are you a manufacturer eager to unlock the true potential of your operations, streamline processes, and gain unparalleled visibility into your field offices' disparate systems? Look no further! Ciright introduces the revolutionary Enterprise API Switch – your gateway to a seamless, secure, and insightful manufacturing ecosystem.
Why Choose Ciright Enterprise API Switch?
1. Universal Connectivity
Connect with ease to field office disparate systems, regardless of their type – legacy CSV files, home-grown databases, or even the simplicity of Excel spreadsheets. The Enterprise API Switch breaks down barriers, providing a universal language for data extraction, ensuring that no system is left behind.
2. Unmatched Security
Security is at the forefront of our design. The Enterprise API Switch employs state-of-the-art encryption protocols to safeguard your data at every step.
Rest easy knowing that your manufacturing pipeline data is transferred securely, maintaining the integrity of your sensitive information.
3. Seamless Integration
Experience the simplicity of integration as the API switch effortlessly pulls in your rep pipeline data. No more tangled data webs or complex data extraction processes. Whether it's legacy systems or cutting-edge databases, the Enterprise API Switch ensures a smooth and streamlined integration process.
4. Unrivaled Visibility
Gain a level of visibility into your manufacturing pipeline like never before. The Enterprise API Switch provides insights and analytics that transcend industry standards. See Right! – our tagline isn't just a phrase; it's a promise. Witness your manufacturing processes with clarity, empowering you to make informed decisions.
5. Future-Proof Technology
Ciright's Enterprise API Switch is not just a solution for today; it's a foundation for the future. As technology evolves, our switch evolves with it, ensuring your connectivity remains cutting-edge. See Right with Ciright: Your Manufacturing Revolution Awaits
The Ciright Enterprise API Switch is not just a technological tool; it's a catalyst for transformation. Join the ranks of forward-thinking manufacturers who have embraced a new era of connectivity, security, and visibility. Take control of your manufacturing ecosystem – See Right with Ciright's Enterprise API Switch.
Ready to revolutionize your manufacturing connectivity? Learn more about how the Enterprise API Switch can elevate your operations. Schedule a consultation today and witness the power of See Right!
How Ciright AI bridges the gap between field sales force automation and the enterprise systems
Case Study: Daikin Applied Systems Enhances Sales Forecasting with Ciright Monolithic Core
Problem
Daikin Applied Systems faced a significant challenge in their manufacturing planning processes due to limited visibility into project data and product data. The field sales force automation, particularly TriState HVAC's office, needed seamless integration into the Daikin Applied enterprise environment. The existing forecasting system provided only a 30-day forecast for new orders, making it challenging for manufacturing planning. This lack of foresight into unreleased orders and anticipated release dates led to disruptions in production planning.
Solution
Daikin Applied Systems deployed the Ciright Monolithic Core to bridge the gap between field sales force automation and enterprise systems. This integration provided real-time visibility into all project data and product information. By connecting TriState HVAC's office with the enterprise environment, the Ciright Monolithic Core enabled accurate sales forecasting. The AI engine within Ciright utilized historical performance data, considering inputs from engineers, construction managers, and project owners. This holistic approach provided a comprehensive view of unreleased orders, pending orders, proposed orders, and projects in design, extending visibility from 30 days to a forecast horizon of 9 to 12 months.
Result
The implementation of Ciright Monolithic Core brought transformative results to Daikin Applied Systems:
Extended Forecasting Horizon: The factory gained visibility into unreleased orders, pending orders, and proposed projects, allowing for a forecast horizon of 9 to 12 months.
Enhanced Production Planning: With accurate sales forecasting, Daikin Applied Systems improved production planning by having a clearer picture of future demand.
Probability-Based Insights: Ciright's AI engine provided probability-based insights by analyzing historical performance data, enabling more informed decision-making.
Efficient Supply Chain Management: Anticipated release dates and forecasted shipment dates facilitated efficient supply chain management, optimizing material, labor, and parts planning.
Game-Changing Visibility: The Ciright Monolithic Core acted as a game platform in the dynamic industry landscape, empowering Daikin Applied Systems to adapt, pivot, and accumulate the most margin.
This case study demonstrates how the implementation of Ciright Applied Systems' Monolithic Core provided Daikin Applied Systems with a solution to their sales forecasting challenges, fostering improved production planning and supply chain management. The results showcase the platform's effectiveness in addressing the complexities of the manufacturing environment and enabling businesses to stay competitive in an ever-evolving landscape.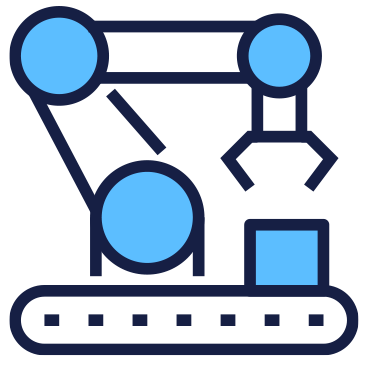 The landscape of product manufacturing is changing at an accelerated pace.  Product innovation demands and unique specifiable advantages are a must to succeed.  Pair these challenges with an indirect sales force and the challenge of keeping pace with competitive offerings is monumental.  This disparity is the primary driver for the need of a massive digital transformation of company and channel alignment.  Ciright has been at the forefront of this alignment for over 30 years integrating channel data and product data in a two way process to ensure knowledge is gained and interests are aligned to ensure maximum sales performer success.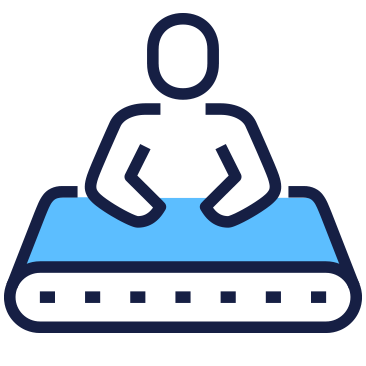 The Rep world is changing faster than ever.   Clients are demanding information in real-time.  Information requests must be responded to immediately or an opportunity will be lost to a competitor.  The Answers must be prompt and accurate, but most importantly they must be digital.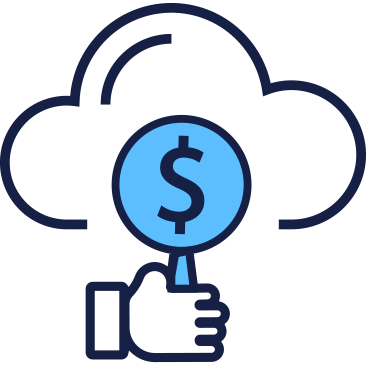 The Ciright enterprise bids application provides a digital seamless view for the entire ecosystem to consume the information they need to succeed.  With the rep as the hub manufactures maintain relative pipeline details and contractors self serve bid information proposals, technical details and pricing.  Contact us today or attended an upcoming webinar to experience the power of the ciright Bid Cloud.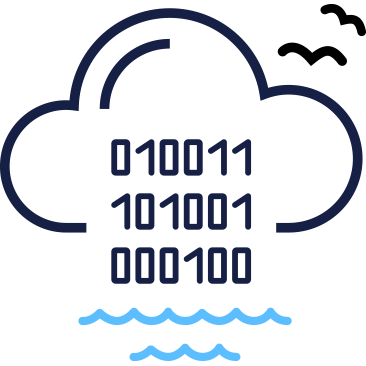 The project data lake is the one enterprise application for all your project data normalization.  Import your legacy proffer date, create new opportunities , and integrate to all existing construction news feeds.  The days of project unawareness are over with the deployment of the Ciright cloud data lake.  Review the feature summary for a comprehensive list of the features and functionality.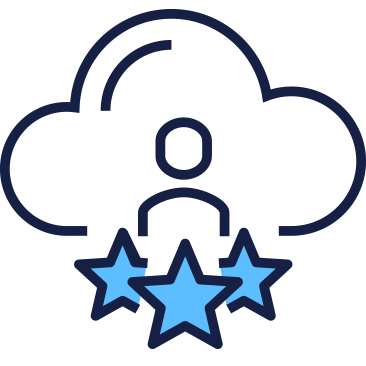 Customers and contacts are the backbone of all organizations.  The ciright cloud CRM easily connects to your existing systems and extends into others for data sharing and interoperability.  Enterprise account management and big data performance analytics have never been easier.  Eliminate the spread sheets and take your first step towards enterprise digital transformation and connect all contacts.  The CRM engine connects seamlessly to the persona security rights engine allowing the provisioning of digital access to Customers for invoicing, document management, messaging, task assignment and much more.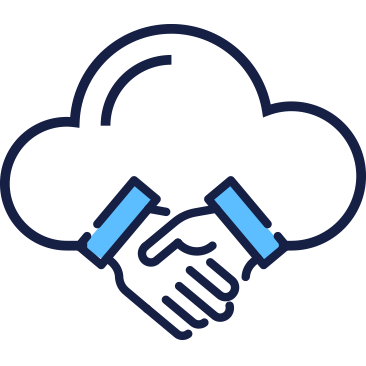 From estimating to proposal generation the Ciright sales tools are the performer enhancers you are looking for to quote more work , more efficiently , and more accurately.  Enterprise AI engines perform predictive analytics based on involved players and Customers and the virtual sales manager guides all team members to focus on the highest probable highest profitable opportunities.  With full integration to the Ciright data lake or your current project management system never miss a detail in project handoff and submittal processing.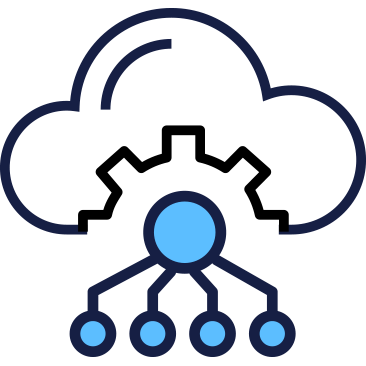 Organize all your Product lines and their respective attributes to digitally connect the business systems and processes like never before.  Real-time lead time data, pipeline, backlog, start up demands, customer service call, and warranty processing all integrated and processed in one environment.  One environment with security provisioned access for manufactures, engineers, sales reps, and customers to consumer and deposit the data they need to share with others to be successful.  The open API allows for integration into the manufactures current ERP systems as well as the Sales Reps project management systems.  Connect all through the Ciright API broker and anything is possible with real-time integration and low code custom development.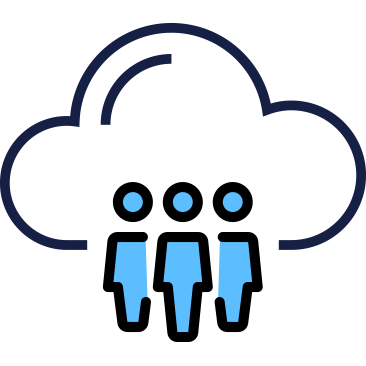 Never before has the value of human capital at been greater.  The challenge in attracting and retaining the top talent is increasing at an alarming rate.  The Ciright cloud HRM environment starts with employees as applicants, they self serve the response to your open position posting and are shepherded to the hiring manager and leadership in a digital process outside of email providing a device overview of all candidates.  Once hired each employees is onboard to the digital HRM environment where their workflow is organized, they goals are defined, and compensation plans are aligned.  The enterprise organization of these attributes and hundreds of others takes the guesswork out of driving and empowering a high performer team.  Retention has never been easier, mission, purpose, and values are known and the core of all activity.  Schedule a demo or attend one of our webinars to experience the power of the Ciright Cloud Human Resource Management System.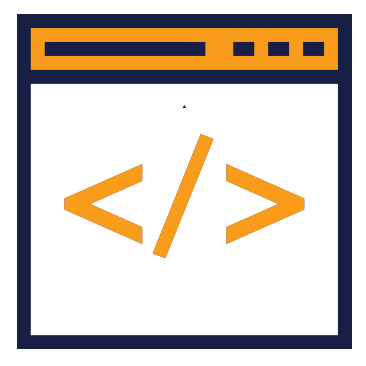 IoT software addresses its key areas of networking and action through platforms, embedded systems, partner systems, and middleware. These individual and master applications are responsible for data collection, device integration, real-time analytics, and application and process extension within the IoT network.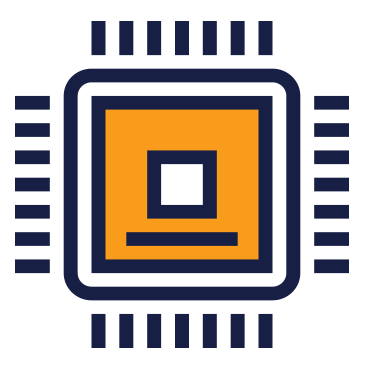 The sensors work by analyzing the sound frequencies, vibrations, and temperature of a given machine to tell if it's working within its normal condition. This process—known as condition monitoring—is time intensive when humans do it manually. By using sensors to collect and quickly analyze data points in the cloud, prediction becomes easier.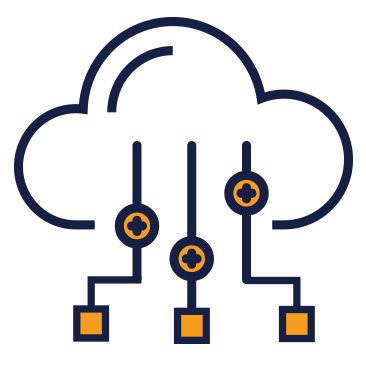 Connect, communicate and control— the key to scalable IoT deployment. The Vekost network provides persona-based keys and rules engines that are applied at the device level across the data points.  Each persona, such as manufacture, representative, customer, or contact are provisioned keys to view and change what is allowed by your business data rules.  The Vekost network works in tandem with the Ciright BLE chipsets or can be deployed inside your hardware design as a bolt-on firmware design.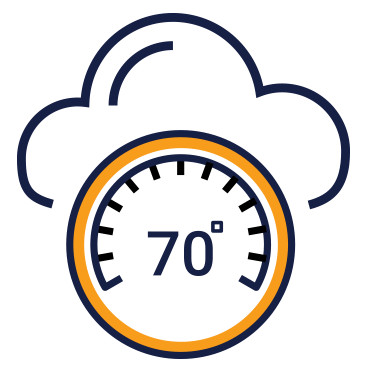 Access your enterprise campus thermostats all through a single platform connecting buildings, rooms, users, and thermostats.    Deploy as an API and embed the function in your current app or white label the app for your university of corporate campus. Enable global reset for demand side energy savings or simply enable a user to control their room all from an app through the cloud.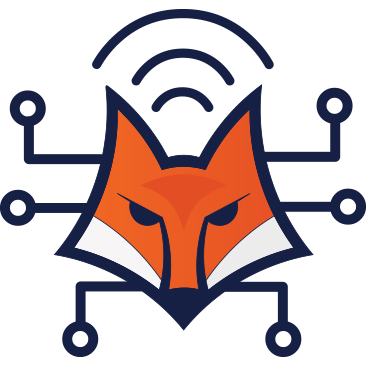 The Ciright Thing Fox is deployed behind your firewall to mange and protect your environment. Discover and record all the things on your network— Ethernet, WiFi, and BLE. Capture connectivity, bandwidth and user information in real-time to understand your digital world like never before.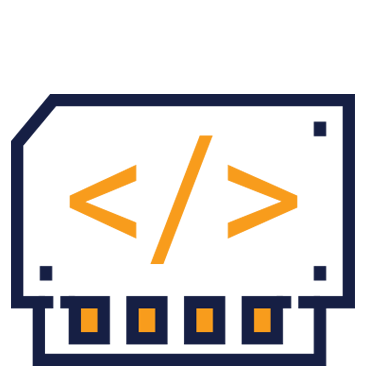 Designed for manufactures, representatives and end users, the machine monitoring software from Ciright enables fault detection diagnostics and cloud visibility of all your machines. Embedded software containers available for deployment on your existing machines firmware to auto discover and auto report machine data to the cloud enabling enterprise view of your machines.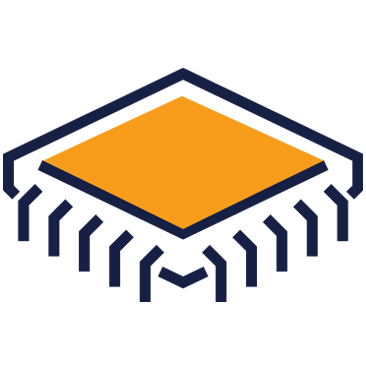 Include Ciright's BLE IoT Chip Module in your next machine design iteration and secure data connectivity to the cloud, creating real-time, secure machine to machine, machine to person, and machine to network connections. All data is passed through existing firewalls across a flat network with keys and certificates to your cloud hub enabling eyes from the sky to provide superior customer service and response. Available as a chip set or a Gerber file.
Hedrons are BLE devices (powered or battery operated) which allow for environment proximity hyper geolocation to track visitors, engage consumers and track dwell time. Available in a variety of models and configurations with custom enclosures to build brand awareness.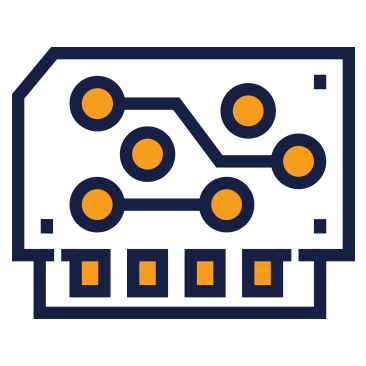 Cellular connectivity from machine to the cloud has never been easier with the Ciright IoT Bridgeboard.  The fully integrated embedded powered device allows for secure connection and data routing of any machine to the cloud.  Simply connect the machine's Ethernet, 495 or 232 ports to the IoT Bridge board, power it on and it automatically connects and routes all based on the machine's embedded parameters.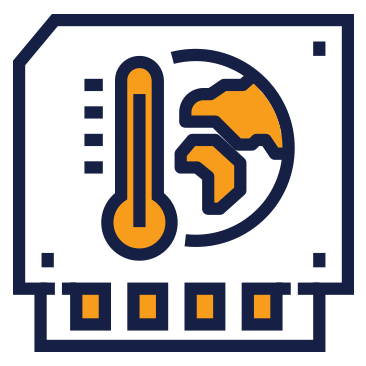 The Ciright environment sensor is battery powered sensor that provides valuable data of the the things around you including temperate, humidity, light, sound and much more. From the opening of a mail box to a leak in the basement, this sensor connects immediately to the cloud and commences secure data transmission you need to aggregate and automate decisions.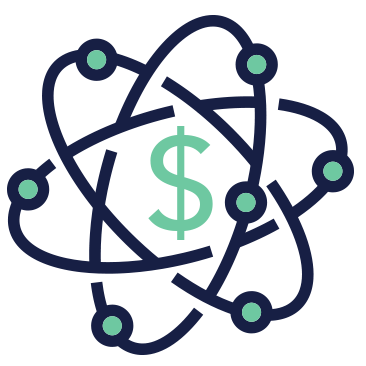 Digital Enterprise Canopy
The Ciright Canopy connects all things digitally, managing through one interface, connecting all the people, places and things in your world.  Simplify and secure your enterprise with single sign on authentication, applications through keys and certificates, buildings through secure site servers, and devices through machine identification parameters.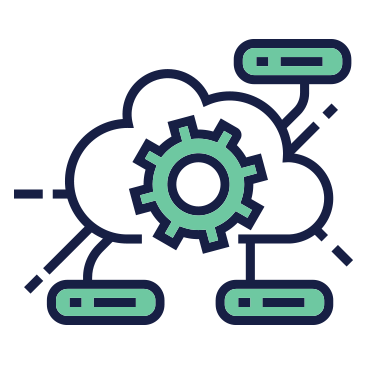 Enterprise API Broker
API management has never been more scalable and simpler than with the Ciright API Broker. This enterprise application allows for a secure server deployment with all traffic managed through a central containerized switch.  Deployed on-prem or in any cloud, this scalable secure environment allows you (as the Admin) to monitor and securely manage all traffic— from customers, employees, vendors, and prospects.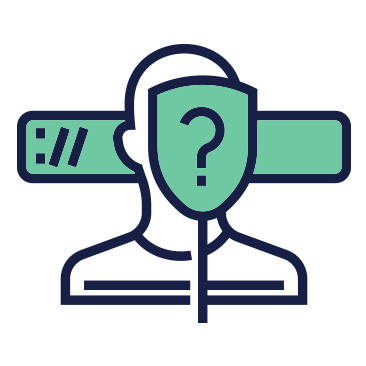 Prospect Automation Engine
The Ciright Prospect Automation engine connects to your website, your email campaign software, and digital ad exchanges to aggregate and ingest all prospects from all sources.  The AI Rules Engine allows global control and flexibility of real-time automated routing of leads to the appropriate team.
Media Targeting Engine
The Media Targeting Engine efficiently connects your campaigns to various digital media outlets including website, mobile app, transit, billboards, radio and Smart TVs.  All the campaigns are managed and integrated through a single platform for effective messaging and content distribution.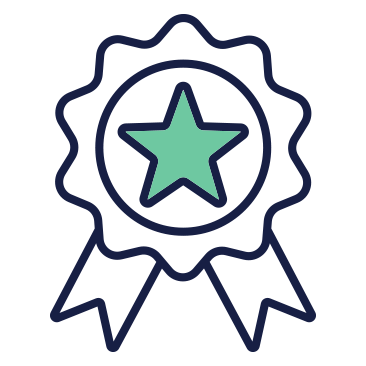 Loyalty Program
The Ciright Loyalty Program provides enterprise control of your B2C or B2B program's currency and exchanges. Leverage the platform to create your own exchange between programs and drive loyalty utilization across non-competing complimentary brands. Connect to your existing systems and normalize the loyalty data across your ERP system to foster program incentives.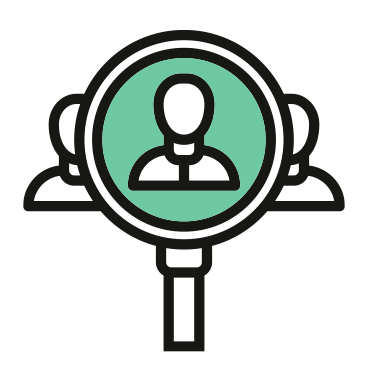 KYC Onboarding Engine
Securely capture personal information, encrypt it, process it, and distribute the meaningful data to existing systems to immediately commence digital commerce— for debit accounts, checking accounts, auto loans, retail POS financing, brokerage, opening, and mortgage applications. Data is all piped and plumed into your existing legacy applications eliminating the needs for new IT infrastructure.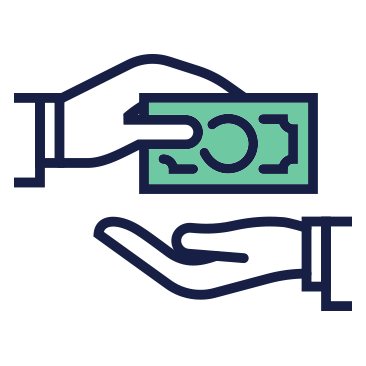 Peer to Peer Payments
Process real-time ACH transfers securely from user to user with your own peer to peer payment network. Enabled with voice authentication, text OTP, and biometrics, upgrade with the latest bolt on tool box today.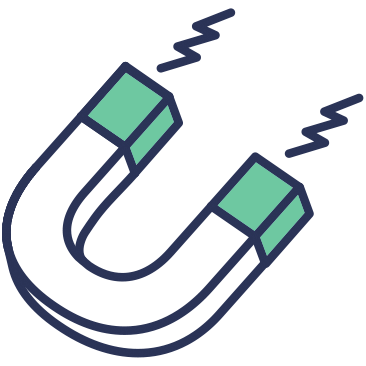 Affiliate Referral Engine
Affiliate marketing is expanding exponentially each year.  Automate real-time affiliate registration including income tax compliance and expand your salesforce today. The Ciright affiliate engine connects directly to your ERP product and e-commerce to allow you to effectively scale your sales initiatives.  Real-time ACH affiliate commission payments and brand approval AI negotiation engines enables automated e-commerce with your distribution connectivity.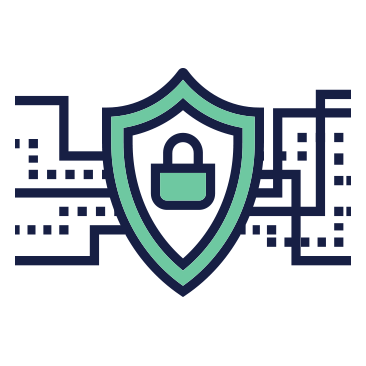 Crypto Key Engine
The Ciright Crypto Key Engine allows for automated key generation to connect to your existing transactions and processes.  From e-commerce sales to smart contracts, keys and distributed ledgers are changing the industry at a rapid pace.  If you are considering keys for securing managing your business, people, places, and things, the Ciright key engine can help you get there faster.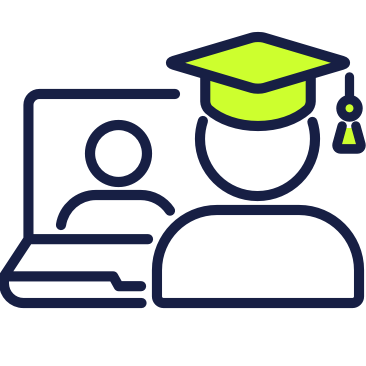 Digital Career Fair
Virtualize your career fairs and cast a wider reach to attendees and companies. Seamlessly connect employers to students while effectively providing valuable information about both an employer and a student. The perfect fit is in virtual reach.
Virtual Tours
Take the current 3D campus maps to the next level with a true virtual campus tour. A campus tour guide navigates the campus with their phone, smart glasses or even go pro giving a realistic, engaging view of university life. Registered students and parents will be able to chat with the tour guide, asking question and getting answers in real time.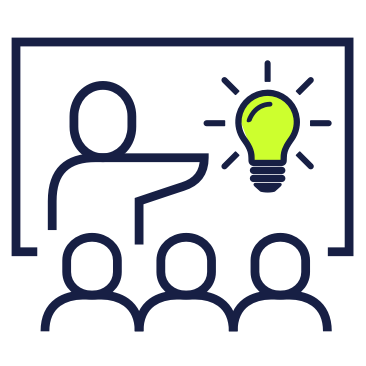 Pitch Competition
Virtually bring together young entrepreneurial students and judges complete with virtual booths and private pitch "rooms." Foster innovation and entrepreneurship in an engaging virtual environment, easily allowing for networking and communication during and following the event.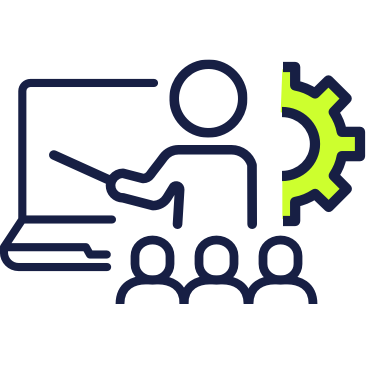 Digital Classroom
A next generation learning environment— professors teach and engage with students from anywhere in the world. Students are able to access educational resources and classroom lectures from any device. Easily personalize students' education and increase knowledge transfer. There are many flexibility and cost benefits to incorporating digital classrooms.
Senior Design Contest
Each student and/or team to creates virtual booths, virtual interactions. Showcase work, virtually, expanding the network to remote alumni, family members and friends. No limitation of physical constraints.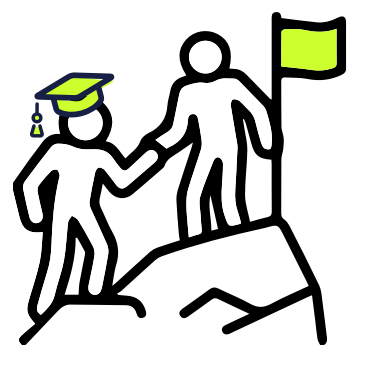 Alumni Mentoring
Connect students to alumni mentors based on interests, majors, geographic location, and career goals in an engaging platform. Build a mentoring relationship from anywhere in the world that will contribute to long-term success.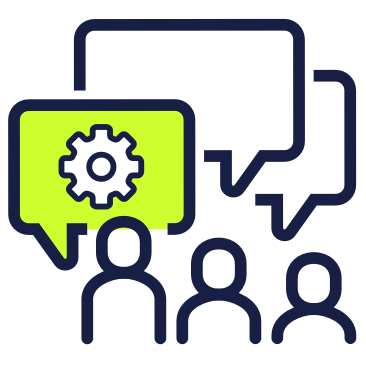 Tech Talk
Bring information technology enthusiasm to the virtual world in an informal open format. Speakers will be able to share slides and engage with the audience from any location. Pre-registered audience members can learn from a wide variety of presenters and topics, asking questions in queue with ease.
Connecting beverage taps to POS systems and consequently to digital experiences is possible. The Ciright Smart Tap enables connectivity to big beverage brands, offering invaluable data, increasing revenue opportunities and improving customer engagement. Cause marketing and gamification has never been more possible and powerful.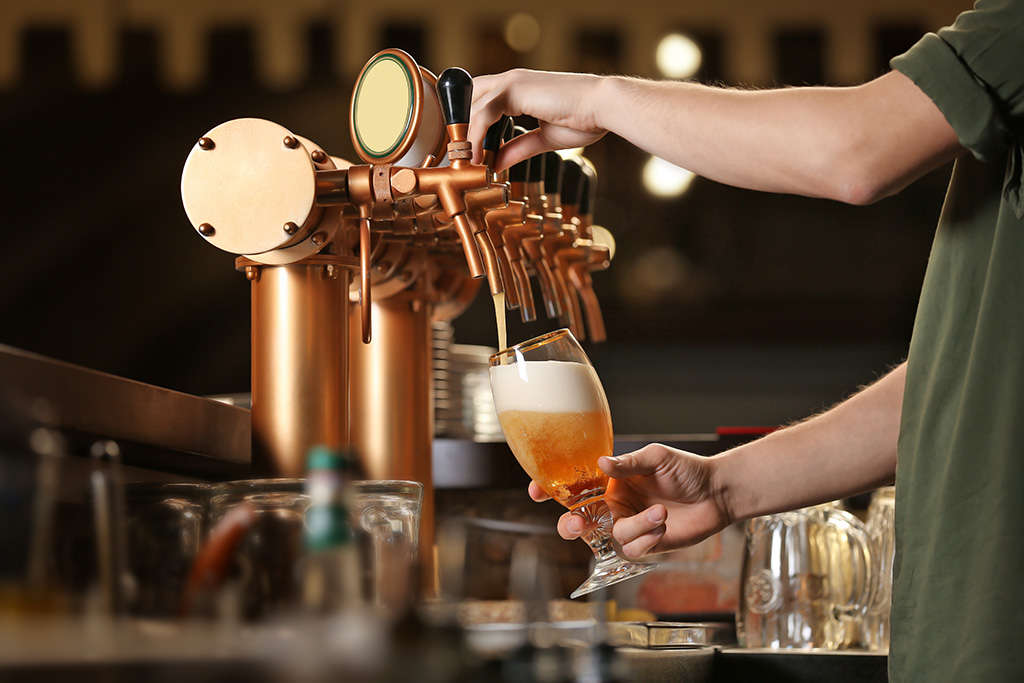 The Ciright's Digital Media Player allows for traditional content playlists to source from the cloud but more importantly, it allows for dynamic content based on our patented re-rendering engine.  Measure any environmental variable in the proximity of a screen, send the variables to the cloud and send back the content you wish to display.  Make your screen smart with the Ciright Digital Media Suite of interoperability and connectivity to your existing screen network.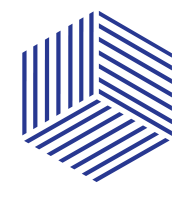 Building Digital Transformation